Let me tell you that Pakistan is bestowed with every beauty attraction that is lacking in many countries. It has valleys, rivers, big mountains, lakes, waterfalls, deserts, plateau, and sea. This is the reason Pakistan ranks in the top priority of tourists to visit.
In this blog, you are going to have the information of captivating and beautiful lakes of Pakistan that one should visit in his lifetime.
Saif ul Mulook Lake
Saif ul Mulook, also known as the Lake of Fairies, is a lake located at the northern end of Kaghan Valley, near Naran, District Mansehra, Khyber Pakhtunkhwa. It is the most beautiful and amazing lake that attracts tourists around the globe. It is surrounded by the famous mountain, Malika e Parbat that gives an additional touch to its beauty.
Here tourists can enjoy boating and camping too. While camping on a night with a full moon gives you inner peace when you see the billions of stars in the sky and the moon shining brightly.
The ideal time to visit Saif ul Malook Lake is from June to September. In winter, the lake is completely frozen.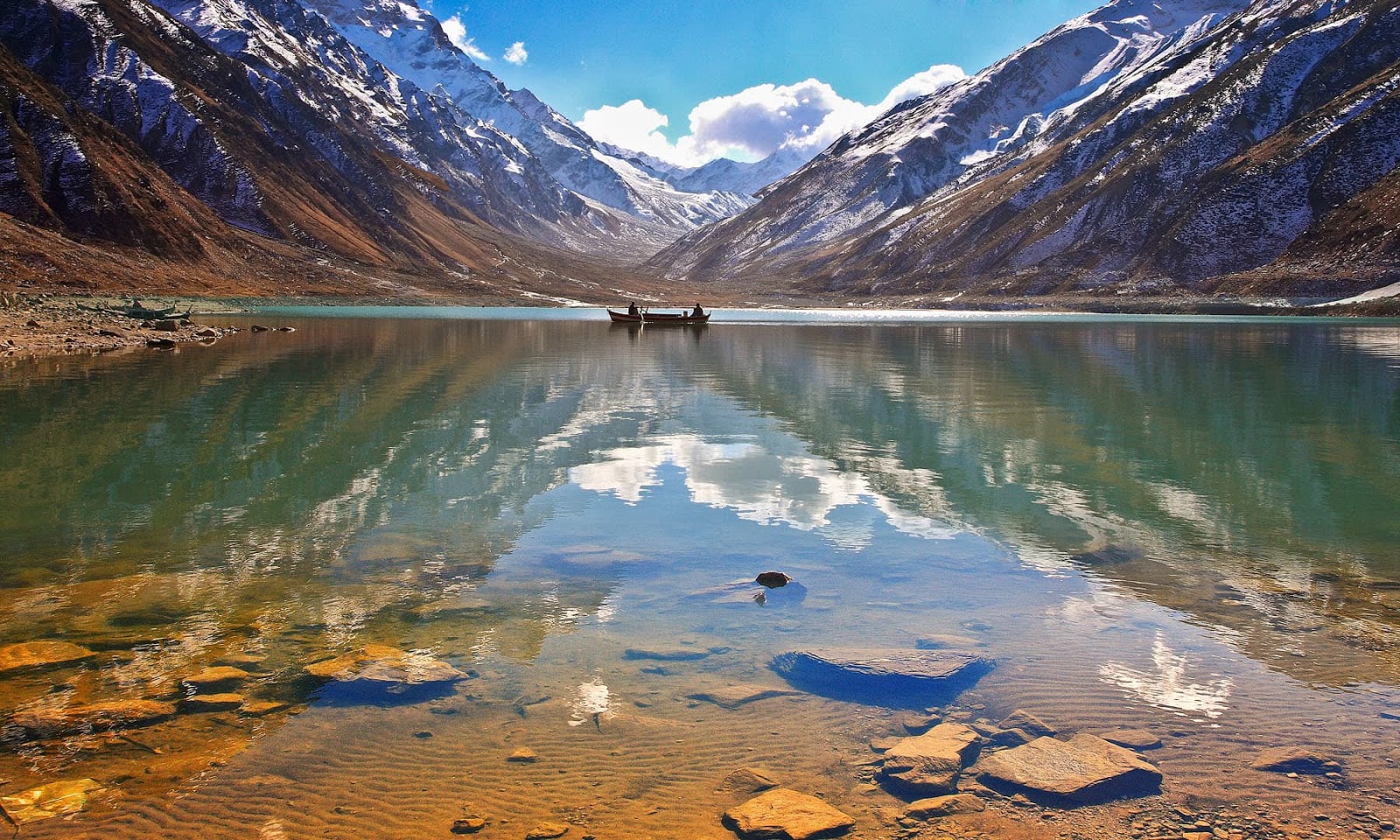 How to reach?
Islamabad to Naran
From Naran Bazar take a 4*4 jeep that will take you to lake Saif ul Malook.
Google Coordinates
Ansoo Lake
People who dare and love adventures must visit this breathtaking lake. This lake is also in the Mansehra District, Khyber Pakhtunkhwa. Ansoo is an Urdu word which means "Tear". Ansoo lake has a teardrop shape which led to its name "Ansoo Jheel".
Ansoo Lake is accessible from a short steep trek from Saif ul Malook Lake. It takes almost 12 hours to reach Ansoo Lake from the Saif ul Malook Lake. Many adventure-loving tourists camp here but the locals are against this. According to them, the weather here is extremely unpredictable which can cause severe problems for the campers.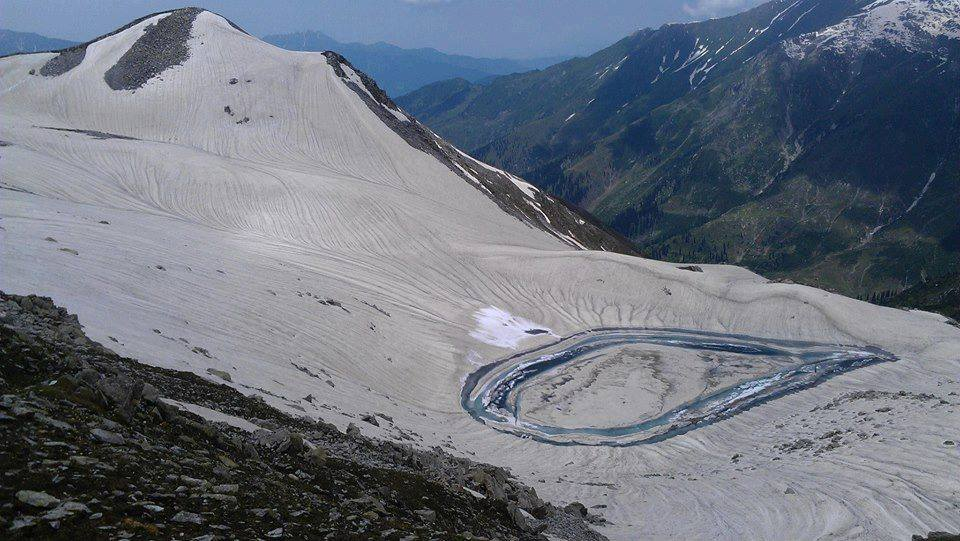 How to reach?
There are two ways to reach Ansoo lake. Both of them are given below:
Reach Lake Saif ul Malook in the evening and stay there. You can camp there or spend your night in a resort. The next day, early in the morning start your journey from Saif ul Malook and your trek's first part is to reach Malika Parbat's base camp and second form Malika Parbat base camp to Ansoo lake.
In the south of Naran about 25 miles, there's a village called Mahandari. From Mahandri Bazar, take a jeep to reach village Manori. From there, there is a trek of seven hours that will take you to Ansoo Lake.
Google Coordinates
Lulusar Lake
Kunhar River flows from Naran and Kaghan and merges into the Jehlum River. The main source of the Kunhar River is the Lulusar Lake. It is located in the beautiful Kaghan Valley and is accessible easily on any vehicle.
Lulusar Lake has a natural beauty that captivates tourists. The water of the lake is crystal clear and is surrounded by the snow-capped Lulusar mountains. People visiting Kaghan Valley should visit this elegant lake and make profound memories.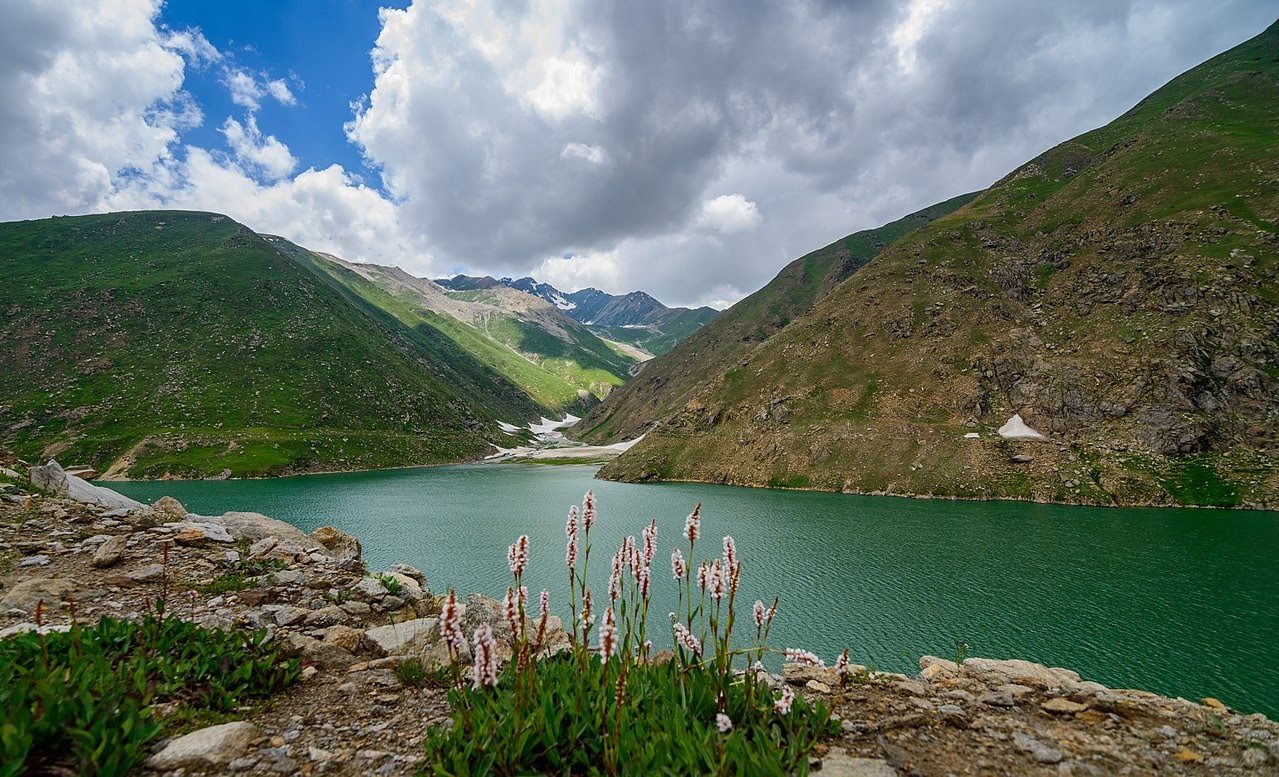 How to reach?
Going to Lulusar is not a big deal. You can go on any vehicle as the roads are paved and not tricky. From Naran, you have to start your journey on Naran Chilas Road. For almost 50km from Naran, Lulusar Lake is located on the side of the road.
Google Coordinates
Chitta Katha Lake
Chitta Katha Lake is located in the Shounter Valley of Azad Kashmir, Pakistan. Chitta Katha means "White Stream" and this name is given by the locals. If you are visiting Kashmir, then Chitta Katha Lake should be on your priority list because it has heart-stopping views that stuns you.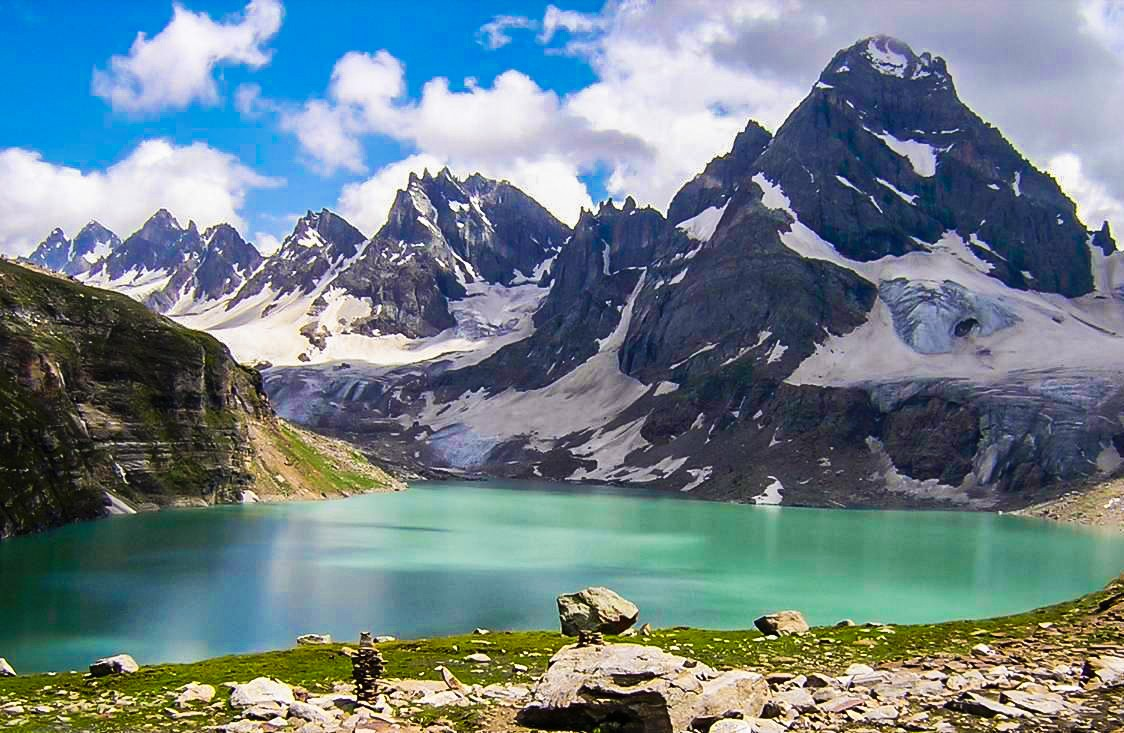 How to reach?
From Muzaffarabad, Azad Kashmir, you will have to travel to the lush green and beautiful town Kel. From Kel, you will reach on Jeep to the base camp of Chitta Katha Lake which is a 4 hours difficult track. After that, your trekking skills test start because you have to trek for 6 to 8 hours from the base camp to reach Chitta Katha Lake.
Google Coordinates
Shandur Lake
Shandur is a famous place where Polo Festival is organized every year. Shandur Polo Ground is the highest Polo ground on Earth i.e. 3,700 meters and tourists from all over the world come and watch this festival.
Another reason to visit Shandur is the Shandur Lake. Shandur Lake is located in Gilgit-Baltistan and is only a kilometer away from Shandur Polo Ground. The lake lies in the high mountains of Gilgit-Baltistan and offers great sightseeing. The top of this lake is flat and plateau and for this reason, it is known as, "The roof of the World".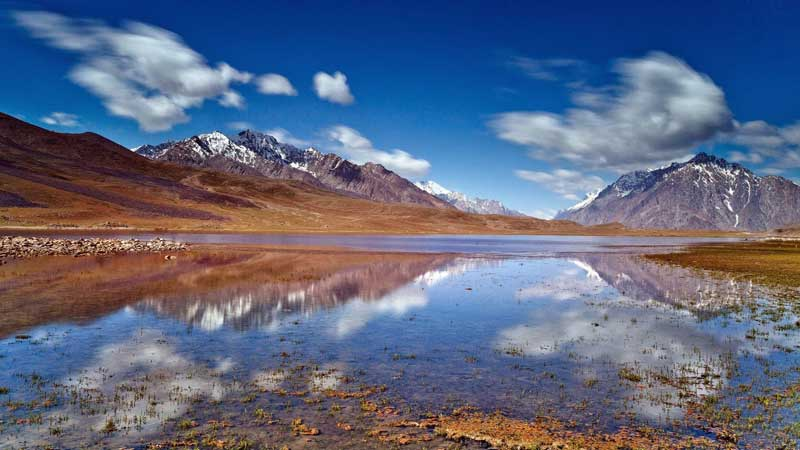 How to reach?
To reach Shandur Lake, you have to take NATCO public transport that is heading to Gilgit. On the way to Gilgit, you have to end your journey at Shandur. The Shandur lake is just on the side of Gilgit-Chitral road.
Google Coordinates
Satpara Lake
Satpara Lake is located in Gilgit-Baltistan and it supplies water to the Skardu Valley. It is located at an elevation of about 2636 meters. The main source for the water of the lake is the melting of ice from the Deosai Plains. It is also the largest freshwater lake in Pakistan.
If you are to visit this lake, then plan your trip in summer as the roads leading to Satpara lake are closed in winter.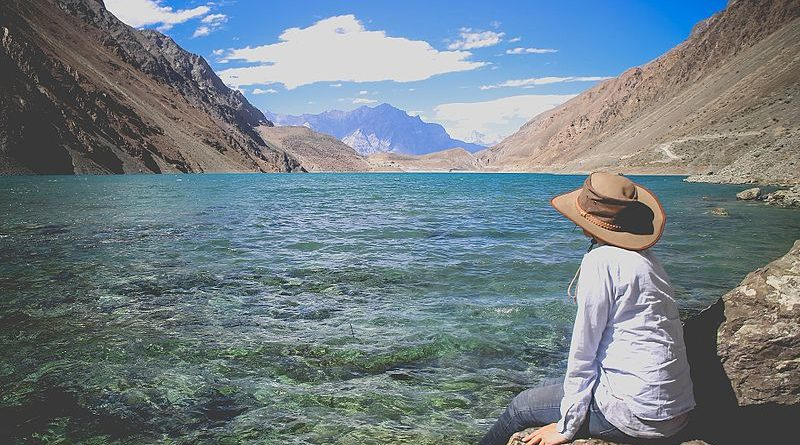 How to reach?
It is not difficult to reach Satpara Lake. It is only 9 kilometers far from the main Skardu District and you can go on any vehicle.
Google Coordinates
Dudipatsar Lake
Dudipatsar Lake in Kaghan Valley is a jewel in this valley. The name "Dudipatsar" means "White Mountain Lake" which is due to the snow-capped mountains that have surrounded the lake. The lake is only accessible on foot as no road leads to this lake. You have to hike almost 15 kilometers to see the beauty and glamour of Dudipatsar Lake.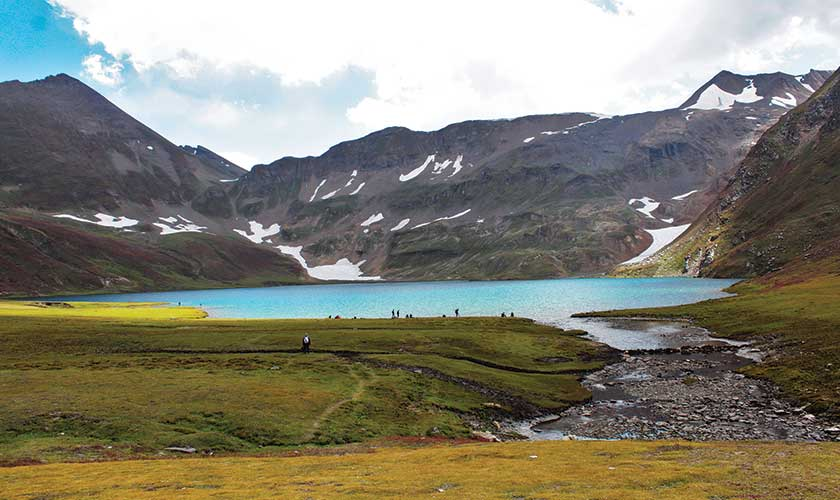 How to reach?
From Naran, you will reach Basil which is a small town about 46km far from Naran. Here you will have to start your trekking by reaching Mulla ki Basti and then at the Dudipatsar Lake.
Google Coordinates
Rush Lake
Rush Lake is Pakistan's highest lake with more than 15,000 feet above sea level. It is located in the Nagar Valley of Gilgit-Baltistan. Rush Lake can only be visited by trekking through Nagar and Hopar or via a trek through Hopar Glacier and Miar Glacier. The path to the goal might be difficult but the result you are going to have at the end of the trek is just unexplainable in words. You are going to witness the heavenly and irresistible views from Rush Lake.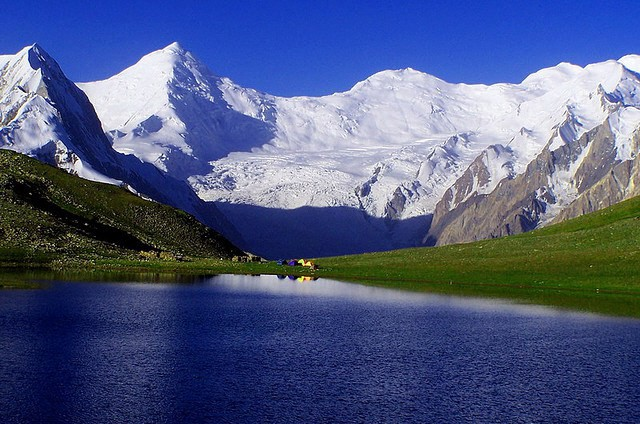 How to reach?
To reach Rush Lake, you should first reach Aliabad, Hunza as it is your first destination. From Aliabad, you will reach Hopar Village on a public van. After that, you will cross Bualtar and Miar Glaciers that will make your way to the captivating Rush Lake.
Google Coordinates
Attabad Lake
Attabad Lake is in the Gojal Town of Hunza Valley, Gilgit-Baltistan. This lake was formed as the result of a massive landslide that blocked the flow of the Hunza River in 2010. It destroyed some villages and twenty people were killed due to this disaster. About 6000 people were displaced, but now this lake is the main tourist attraction in Hunza valley.
Thousands of visitors visit this lake and enjoy boating, swimming, and other water sports here. It is the largest lake in Gilgit-Baltistan.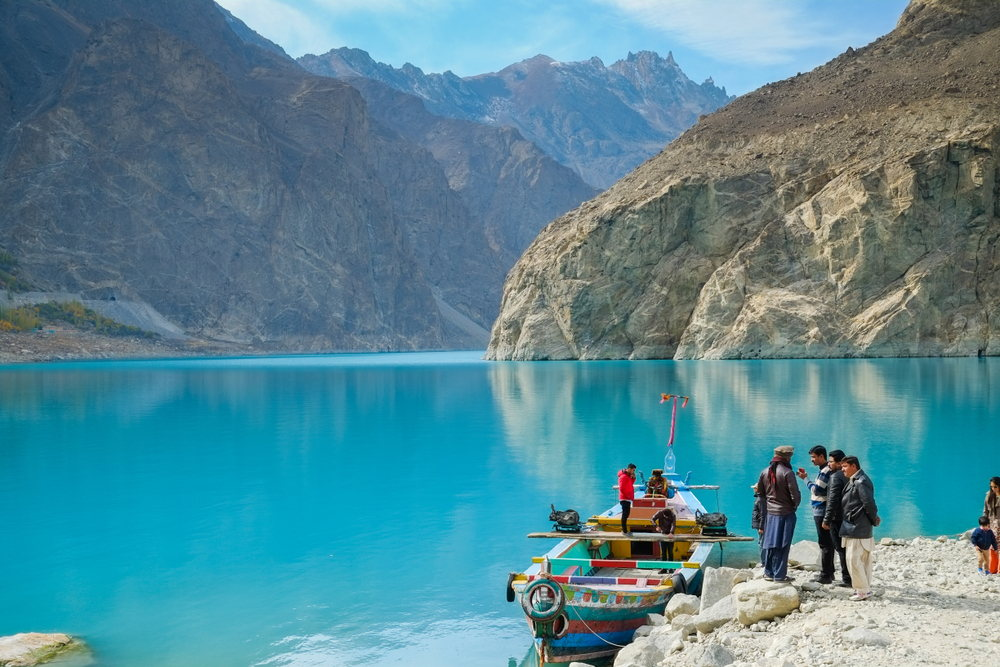 How to reach?
If you want to see the natural Attabad lake, then you will have to book a taxi or a jeep from Gilgit to reach Karimabad and see Attabad Lake.
Google Coordinates
Ratti Gali Lake
Kashmir is also known as "Jannat Nazeer Waadi". Here 'Jannat' means Paradise, and 'Waadi' is the Urdu word for Valley. So, Kashmir is a paradise valley and it has many breathtaking places that one must visit. In Neelum Valley, there is Ratti Gali Lake which is very famous due to its captivating beauty and greenery everywhere.
The beauty of this lake has inspired many writers and they have written many things on its beauty.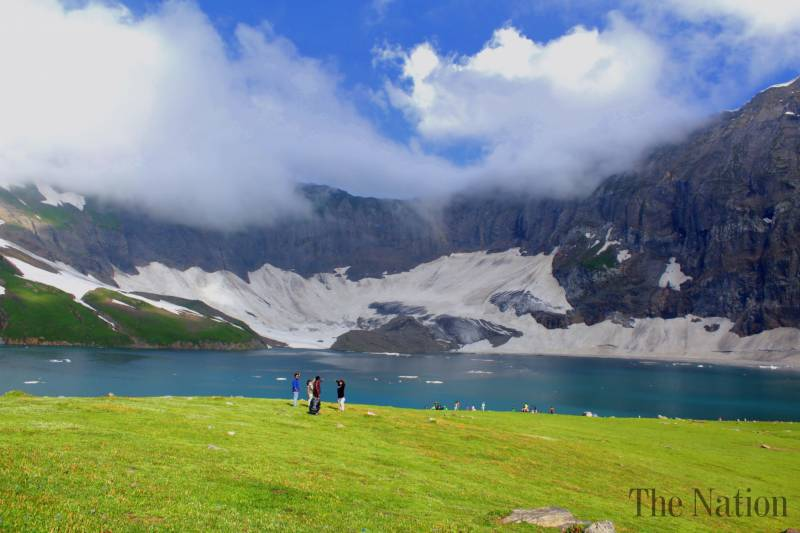 How to reach?
Take a bus from Islamabad to Muzaffarabad and after reaching Muzaffarabad, take the bus that's going towards Dowarian or Sharda. You have to reach Dowarian, and from there take a 4*4 jeep that will take you to the Ratti Gali Base Camp. There's an easy trek of almost 1 hour that will give you the astonishing Ratti Gali Lake.
Google Coordinates
Sheosar Lake
Sheosar Lake is located in the beautiful Deosai National Park i.e. one of the world's highest and magnificent plateau. It is at the elevation of 4,142 meters. The beauty of this lake shall be witnessed by one who's visiting it. It is extremely marvelous and pretty.
The best time to visit this lake is in the spring season when the wildflowers bloom and gives you the stunning and sightly view that one forgets the hustle and bustle of the outer world. The lake is 130 feet deep surrounded by beautiful snow-covered mountains.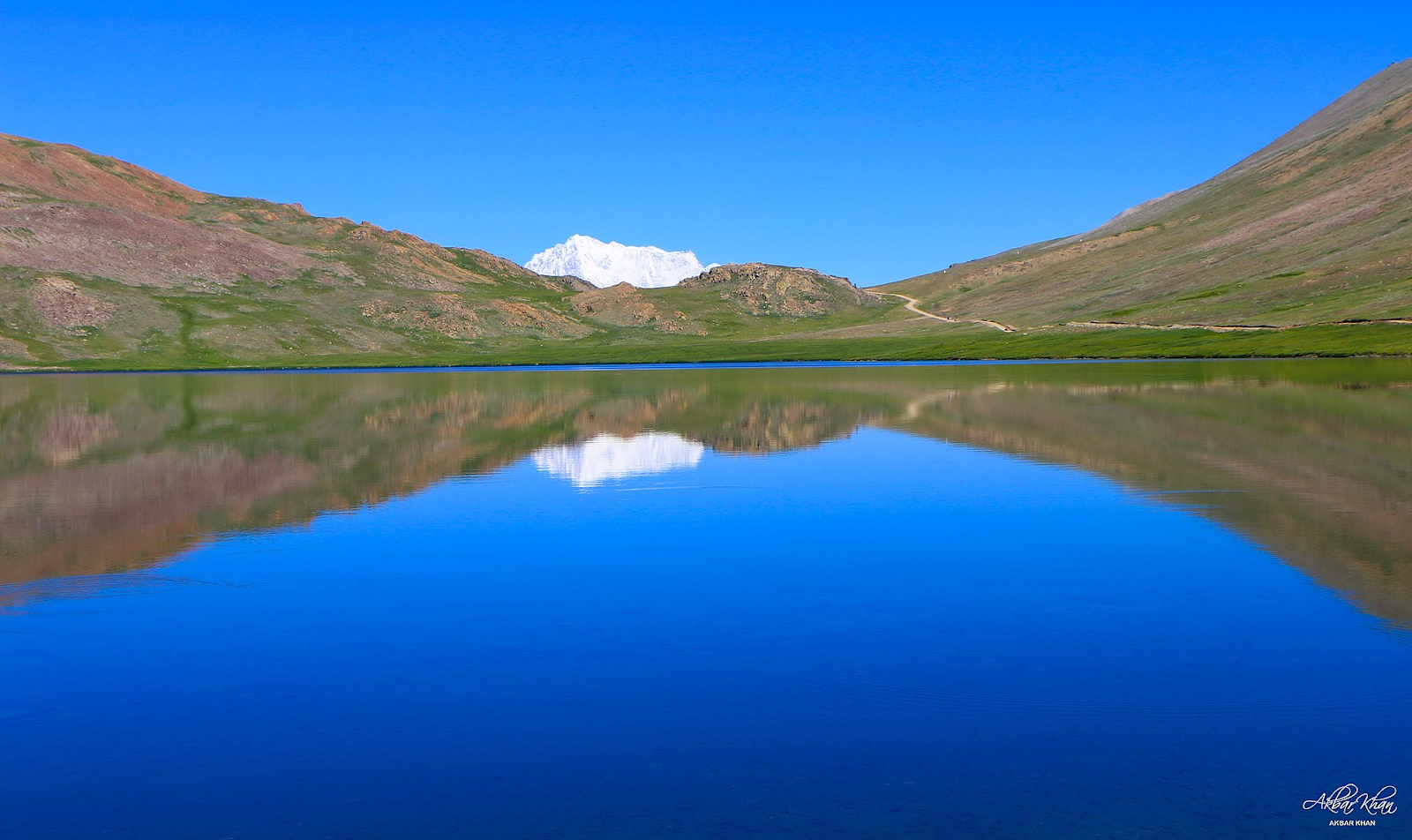 How to reach?
There are two paths that lead to Sheosar Lake. One from the District Astore and the other one from Skardu. From Skardu, you can reach your destination merely in a few hours, and from Astore on jeep, it takes about 4 hours to reach Sheosar Lake.
Google Coordinates
Lower Kachura Lake
Lower Kachura Lake, now better known as Shangrila lake is situated in Kachura Village in Skardu City. Its name changed in 1983 when the Shangrila resort was built on its bank. This lake offers different water sports like boating etc. and it attracts thousands of tourists locally and around the globe every year.
Tourists stay in the Shangrila resort and enjoy the heavenly place with greenery and the snow-capped mountains. This place is also very good to capture your memories in the camera roll.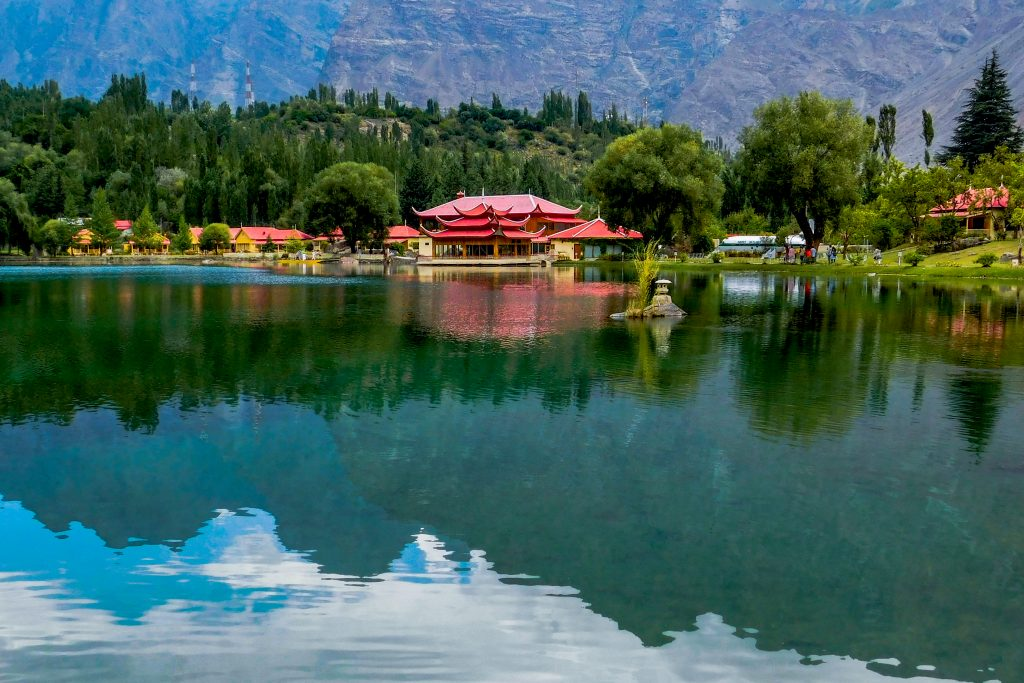 How to reach?
Lower Kachura Lake or Shangrila Resorts are only 27 kilometers far from Skardu Valley and you can reach there easily on your own vehicle or public transport via S-1 road.
Google Coordinates
Upper Kachura Lake
Upper Kachura Lake is not explored like the Lower Kachura Lake due to its tough trek. It is located in Skardu and is surrounded by wild apricot gardens. It has a depth of 70 meters. With the crystal clear water of the lake, it has beautiful sights that freshes one's mind. The winter season here freezes everything including the water of the lake.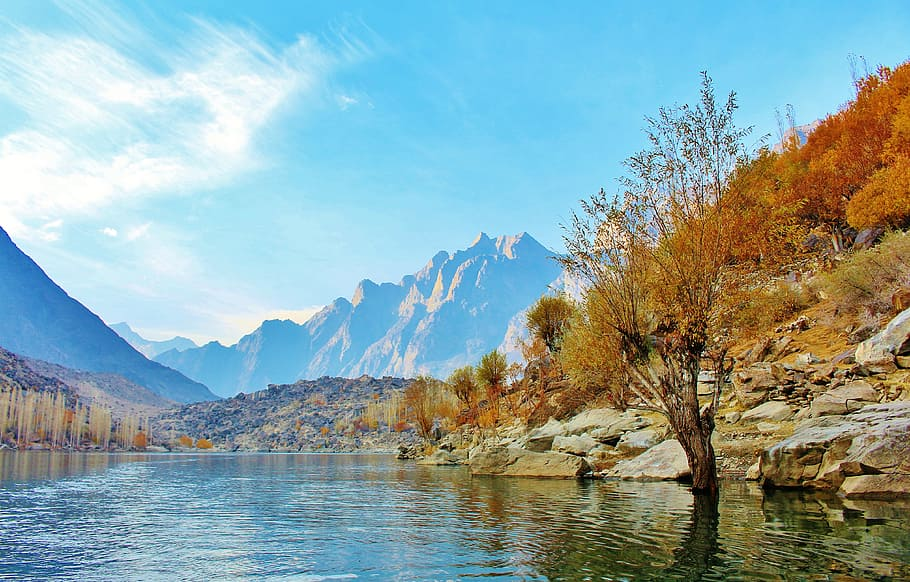 How to reach?
Upper Kachura Lake is almost 29 kilometers far from Skardu Valley. You can reach there in an hour on any type of vehicle via Upper Kachura Lake road.
Google Coordinates
Mahodand Lake
About 35 kilometers from Kalam, there's a beautiful and scenic Ushu Valley which has tempting Mahodand Lake. Mahodand Lake means "The lake of fishes". Once you reach there, you can enjoy boating, camping, and fishing. The best time to visit this stunning and splendid lake is in summer when the alpine flowers bloom in the nearby meadows and you can enjoy a large variety of trout too.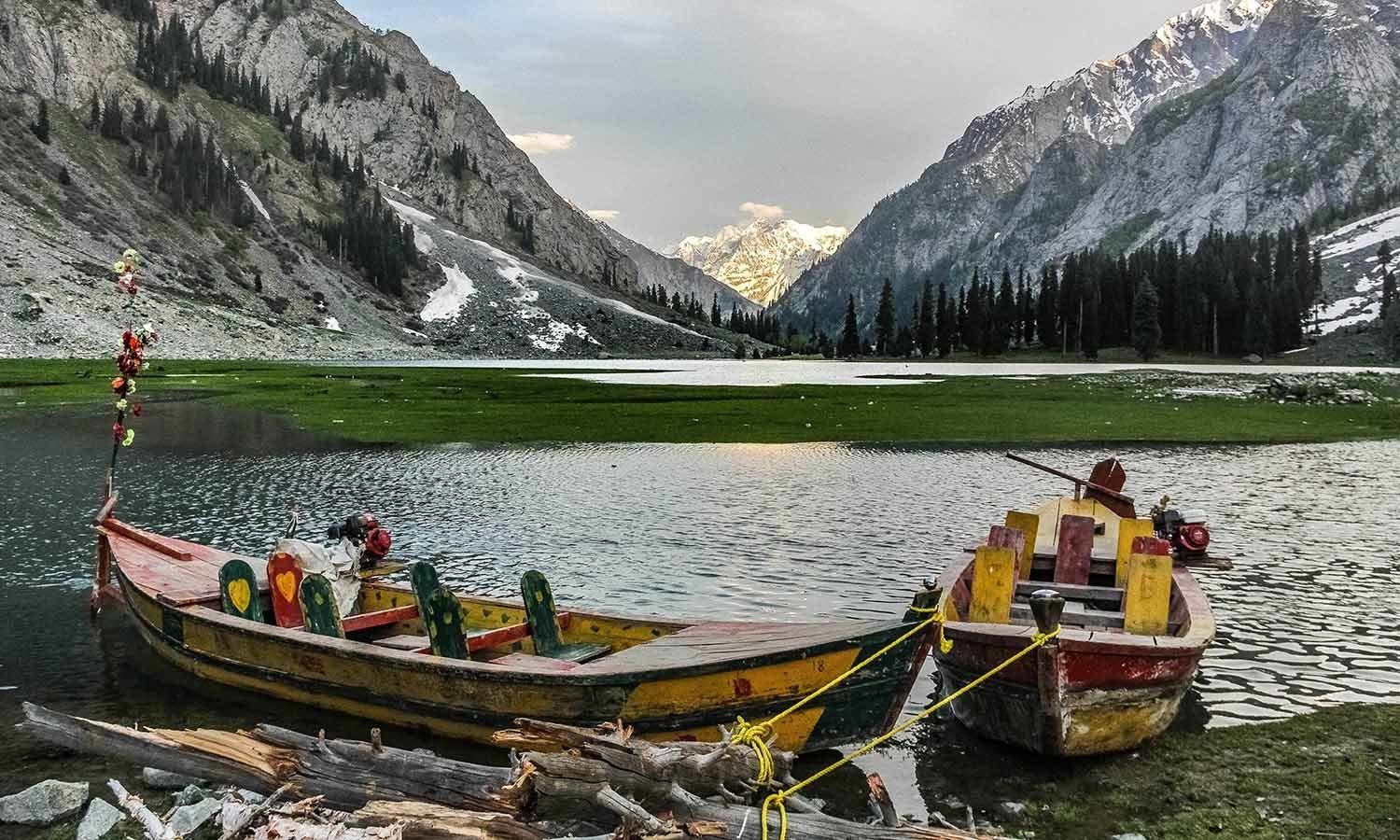 How to reach?
From Kalam, Swat, one will have to book a 4*4 jeep to reach Mahodand lake. The jeep passes through the beautiful and jeep Ushu forest and some cold water stream leading to have the mesmerizing Mahodand Lake.
Google Coordinates
Swaik Lake
Pakistanis are still discovering new places where they can enjoy and spend their vacations and Swaik Lake is one of them. Swaik lake is located near Khandoa Village, a journey of 45 minutes from Kalar Kahar Interchange. The lake has blue-green water with a beautiful waterfall too. People come here with their families for picnics. You can enjoy swimming and cliff diving here but you must ensure that you are wearing a life jacket.

How to reach?
The Swaik Lake can easily be accessed from Lahore. From Lahore, start your journey on the M2 motorway and exit from Kalar Kahar Interchange. From here, Sawaik lake is located about 10 kilometers.